What's the Best Stainless Steel Beer Mug and Pint Glass?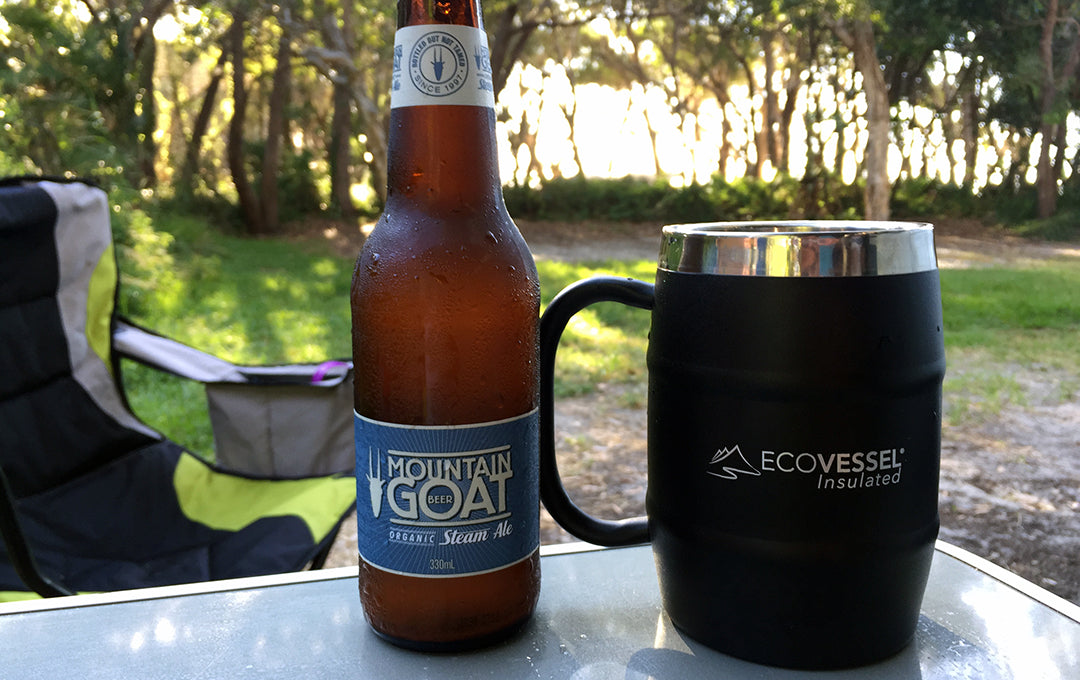 Reusable stainless steel mugs and pint glasses are right on trend as they look super cool and are also good for the environment but what's the best stainless steel beer mug and pint glass on the market? 
If you're in need of a high quality, yet stylish stainless steel beer mug or pint glass that your mates will be envious of, than look no further than EcoVessel.
EcoVessel is a Boulder Colorado company that has a simple goal in mind, to replace wasteful single use plastic bottles, mugs and cups with reusable stainless steel options. These epic stainless steel beer mugs and pint glasses are made from high quality 18/8 stainless steel and are BPA, phthalate free and are recyclable.
'Double Barrel' is the name of EcoVessel's stainless steel beer mug and is pretty cool and unique in designed that it's shaped like an old fashioned beer barrel. Did we mention its double wall insulated and will keep your beer cold for a very long time? Perfect for your next camping trip or for simply relaxing at home by the pool and BBQ. Double Barrel holds a full pint of beer and because it's double insulated it won't sweat and leave marks on your bar or coffee table, which we love!
EcoVessel also offer the best stainless steel pint glass with a sleek design and a unique Scandinavian inspired 3 dimensional element that ensure your pint glass will stand out in any crowd. At only $19.95 per stainless steel pint glass the EcoVessel 'Stout' is a very affordable yet stylish reusable drinking option. 
We offer promotional printing and engraving on our mugs and pint glasses!
You can now put your brand on a custom co-branded EcoVessel. Looking to sell custom beer mugs or personalized pint glasses? Looking to find a unique corporate gift or an eco-friendly stainless steel beer mug for your event or festival? Your company logo will look incredible on an EcoVessel stainless steel beer mug or pint glass.