What's The Best Insulated Beer Growlers?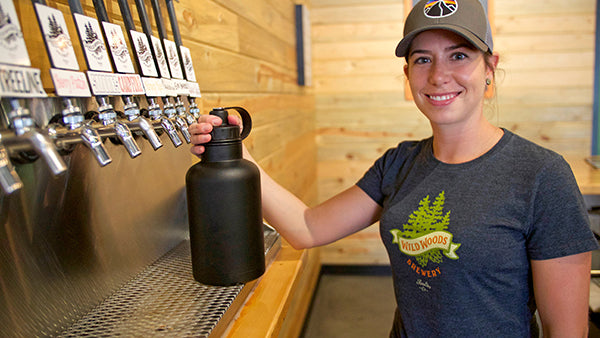 Beer Growlers are becoming increasingly popular in Australia and New Zealand following the rising trends in the USA but what's the best insulated beer growlers to buy? The BOSS 1.9L Growler by Eco Vessel not only sounds like a sturdy Beer Growler you would want to own but the high quality and unique features makes this Growler the Best Insulated Beer Growler on the market.
What's The Best Insulated Beer Growlers? Eco Vessel's BOSS is the perfect insulated beer Growler for filling up at your local brewery because it's Triple Insulated, that's right Triple Insulated… which means it's going to stay cold for a really long time. BOSS features Eco Vessel's TriMax Triple Insulation Technology will keep your beer ice cold for up to 36 Hours – which is pretty amazing! The huge size of BOSS at 1.9L makes it the perfect companion for your next brewery trip and the dual opening lid design makes it easy for filling up and drinking. BOSS also has a sturdy carrying strap which is handy when getting around between breweries, the golf course or on your next camping trip.
Eco Vessel BOSS Insulated Beer Growlers will also keep drinks hot for up to 8 hours which makes it perfect for steaming hot soups, coffee and tea. One of the most unique features about the BOSS 1.9L Growler is that it comes with a removable infuser which can be used to dry hop your beer – now you can add additional flavour and aroma so your beer is exactly the way you want it. The unique removable infuser can also be used for tea or fruit.
We hope you enjoyed our 'What's The Best Insulated Beer Growlers' Blog. For more information or to purchase BOSS Insulated Beer Growlers please CLICK HERE.