What is BPA and why is it bad?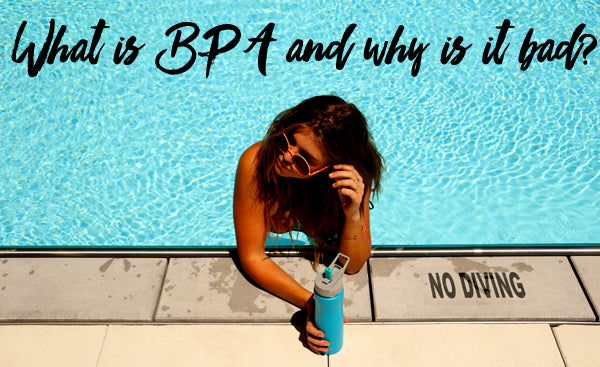 What is BPA and why is it bad? BPA (Bisphenol A) is a chemical produced primarily in the production of polycarbonate plastics and epoxy resins. Its dangers to ones health are known which is why we should take caution when using everyday products like water bottles.
BPA is found in many plastic items including food and drink packaging, compact discs and medical devices. Epoxy resins are used a lot of the time in lacquers to coat metal products such as food cans, bottle tops and water pipes. The primary source of exposure to the human body is through the diet. BPA can leach into foods from internal epoxy resin coatings which line canned foods and from poly-carbonate tableware, storage containers, water bottles and baby bottles. The extent to which is leeches is dependent on how hot the contents is.
The key is to not microwave polycarbonate containers as it breaks down over time from constant heating. Plastic containers have the recyclable code on them. Some plastics that have the number 3 or 7 on them MAY contain BPA. Make sure you reduce the amount of canned foods you use and where possible opt for glass, porcelain and our Eco Vessel water bottles.
What are Eco Vessel bottles made of?
Our stainless steel bottles are made using only 18/8 stainless steel, the same material that is used for most high quality food utensils and cookware. Further, because stainless steel is proven to be such a safe material, there is no liner or coating on the inside of any of our stainless steel bottles. Any plastic that is used does not contain BPA or phthalates.
The silicone used to create the collapsible food containers, the spouts on our adult flip tops, spouts on baby sippy bottles, tops on GOBBLE N GO snack cups and all inside drinking straws are made from food grade silicone. The SCOUT and FROST bottles use a TPR spout that is kid-safe and eco-friendly. TPR stands for for Thermoplastic Rubber (also known as Thermoplastic Elastomer, or TPE). It is a mix of rubber and plastic polymers that is highly resistant to biting, chewing, heat, and bending. Like silicone and stainless steel, TPR is recyclable and does not contain leaching chemicals that would contaminate your water. We chose it as the spout for our Kids' Straw Bottles for its properties of safety and durability.
Our products undergo rigorous independent testing and meet or exceed FDA and Consumer Product Safety Commission standards in addition to the stricter European standards.