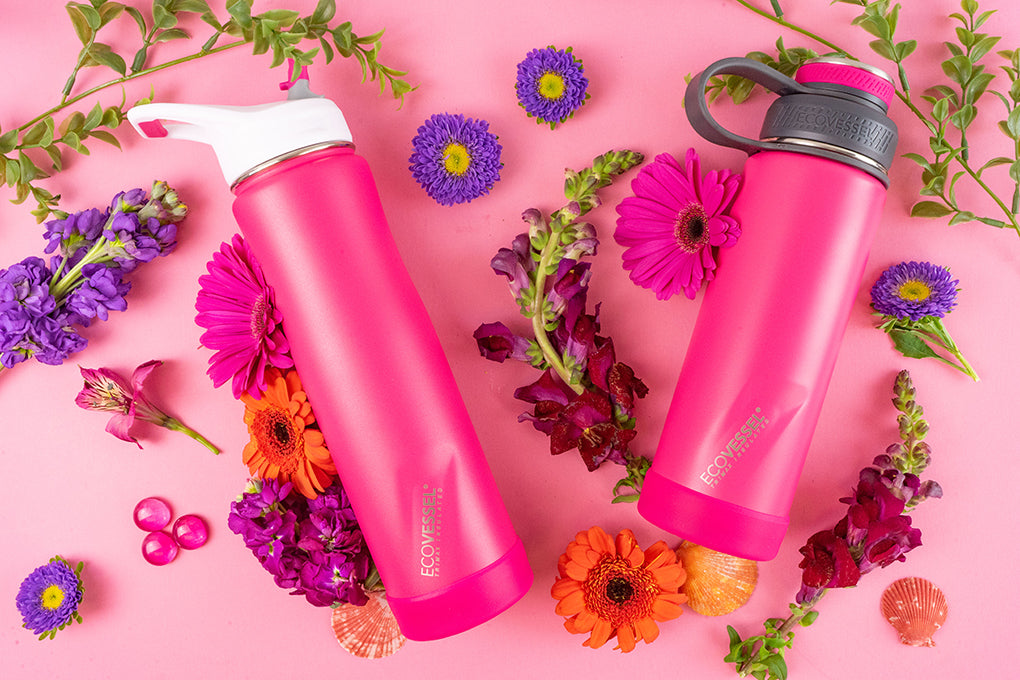 MAXIMUM PERFORMANCE
Our signature TriMax® Triple Insulation hydration vessels have been independently tested to outperform our competitors. The superior conductive property of copper evenly maintains the temperature throughout the bottle, enhancing the insulation.
HIGHEST QUALITY MATERIALS
The materials we use meet or exceed FDA standards, Consumer Product Safety Commission requirements, and strict European standards. Our products are BPA and phthalate free and are recyclable.
INTERCHANGABLE LIDS
These lids fit any Ecovessel so people can easily enjoy using their bottle in different ways. 
"BOULDER" 2 PIECE LID W/STRAP makes any bottle good for both hot and cold drinks.
"SUMMIT" FLIP SPOUT LID with inner straw makes any bottle a tilt free sport bottle.
"PERK" PUSH BUTTON LID w/LOCK makes any bottle a coffee or tea mug.