What's the Best Insulated Water Bottle?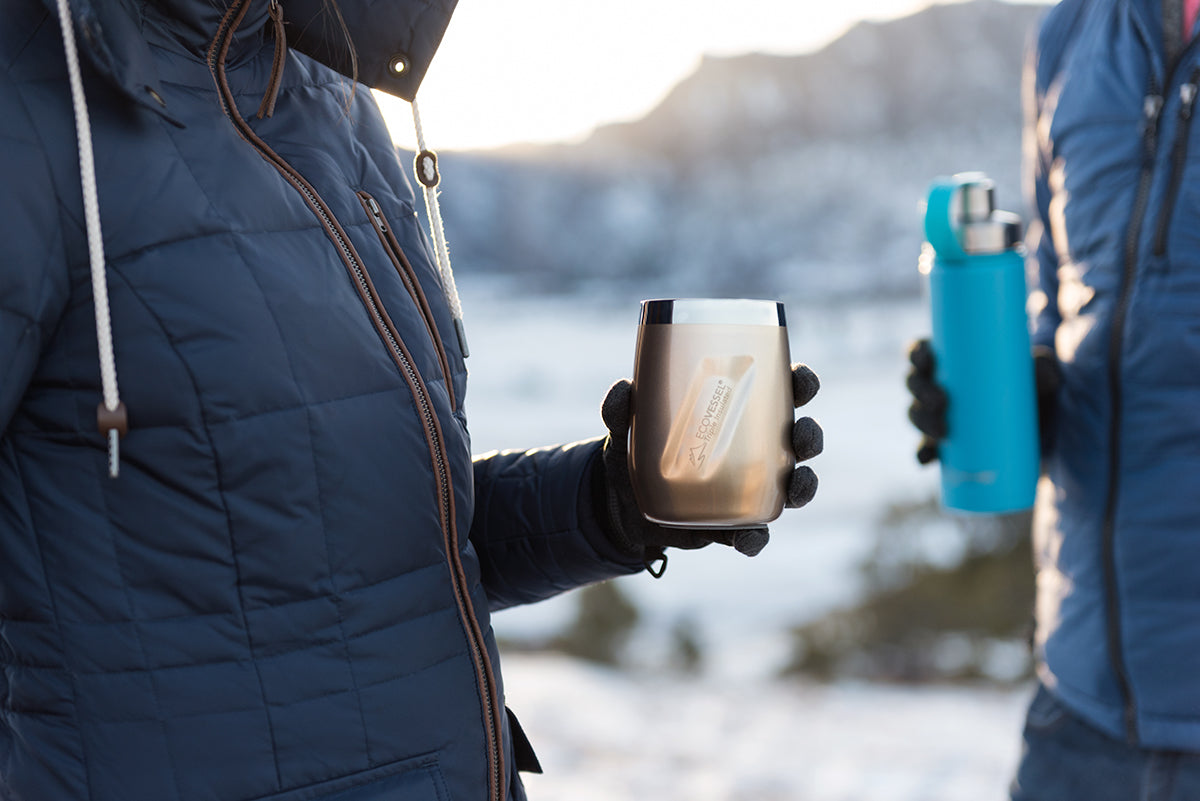 We strongly believe Eco Vessel are the Best Insulated Water Bottles on the market. Eco Vessel are designed in Boulder, Colorado USA which is renowned for its hiking, outdoor and adventure lifestyle.
Eco Vessel water bottles are made of high quality materials like 301 stainless steel and are completely eco-friendly, recyclable, free from chemicals, BPA and phthalate free making them a sustainable choice for the environment.
Eco Vessel offers the best insulation in the industry and has developed TriMax insulation technology. TriMax consists of an outer layer of stainless steel, a copper inner (which extends insulation time), vacuum centre and a stainless steel inner which keeps beverages cold for up to a ridiculous 36 hours or hot for 8 hours. You can literally put ice cubes in your Eco Vessel and 24 hours later it's still ice. This makes Eco Vessel the perfect companion for the harsh Australian and New Zealand climates which can reach temperatures from well below freezing to above 50 degrees Celsius.
A unique selling feature of the best insulated water bottles by Eco Vessel is the dual opening lid design. The first larger opening allows you to easily fill and clean your bottle and the second smaller opening is perfect for drinking from. Eco Vessel features a sturdy carrying strap which can be clipped onto a carabiner for hiking/climbing or attached to your back pack.
Another cool innovation by Eco Vessel is that all their insulated stainless steel bottles come with a removable ice/tea strainer. This is great for infusing flavours into your drink and keeping ice and tea leaves in the bottle where it belongs (not in your mouth).
All Eco Vessel stainless steel bottles come with a Lifetime Manufactures Warranty for peace of mind – you will never need to buy a cheap plastic water bottle ever again!
Eco Vessel love giving back to the community and donate 1% of the purchase price of every bottle directly to Water for People (whose mission is to provide long-lasting solutions to the water, sanitation, and hygiene problems in the developing world). Any Eco Vessel purchase will have a direct impact on everyone that Water for People helps.
So next time your looking for the best insulated water bottle on the market, look no further than Eco Vessel – The Best Insulated Water Bottle on the market.
Hear why these customers think Eco Vessel are the best insulated water bottles on the market:
Cold water every time By Eamon O'Frady, Australia
Water in the bottle stays cold. I work in the heat and hate hot water in my normal bottle. This is a great product. Water stays cold for hours with a few ice cubes. My kids ask for my bottle as it's so nice to drink out of compared to normal bottles. My Sigg Bottle is going into storage.
Very Happy By Space Walk Traveller, Australia
I'm very happy with my Eco Vessel. I took it down to the beach the other day when it was 38 degrees and my drink stayed nice and cool add day long.
Cold all day By Kim Christie, Australia