Eco Vessel Pea and Mint Soup Recipe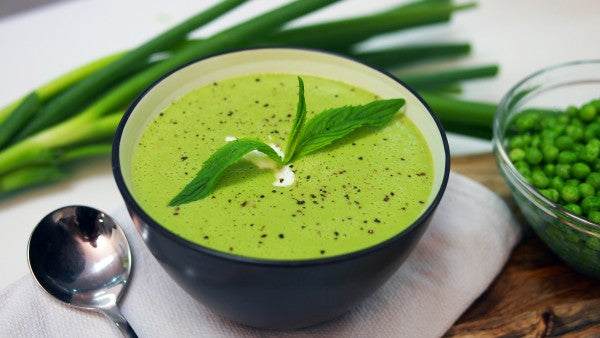 When you're on the go it doesn't mean you have to go without good food and a nourishing meal. EcoVessel triple insulated drink bottles are perfect for keeping nourishing soups hot in the cooler months. Just like this amazing recipe which is fast becoming our favourite!
PEA AND MINT SOUP
Ingredients:
2 cups filtered water
2 cups frozen peas
1 large handful mint
2 handfuls raw cashews
1 clove garlic
1 spring onion
1 Massel vegetarian stock cube
Salt and pepper
Method:
Blend all ingredients with blender or stick blender.
Cook soup using a Vitamix, Thermomix or on the stove.