The Sunshine Surf Girls and Eco Vessel's Surf Glass Water Bottles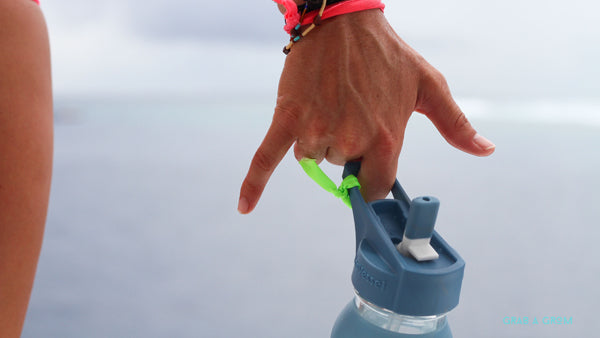 We lovingly handed over some of the amazing Eco Vessel Surf Sport glass water bottles to support the Sunshine Surf Girls with their recent trip to the amazing MALDIVES! Once we put our jealousy aside… The ladies along with the bottles had an amazing trip! It's good to see someone in the office had a good time…
SSG (Sunshine Surf Girls) is the only print magazine published in Australia for surfing women which encourages the celebration of all shapes and forms of wave riding, by offering a platform which shares the motivational stories of women in the surf industry. It's printed quarterly, distributed nationally and delivered internationally on request.
The ladies had an absolute ball and were stoked with their Eco Vessel Glass Water Bottles. They saw piles and piles of plastic water bottles dumped on the beaches on the gorgeous islands and were proud that they were contributing to this mess and environmental disaster.
Eco Vessel Surf Sport glass water bottles are the perfect design for when you want to drink from a glass bottle and feel safe. They come in a range of gorgeous colours too so you can look good whilst staying hydrated. The Eco Vessel silicone sleeve, with its padded Drop Shield base, has been tested to withstand damage from drops from a height of 8 feet. You'll appreciate the natural taste of water, juice, ice tea or any cold drink, while making a unique statement with the Surf's artistic design. The surf glass water bottles are available with interchangeable lids, so you can mix and match to customize your bottle. There is a loop top available also if you prefer drinking from the smooth glass neck.
Specifications of the Surf Sport Glass Water Bottle:
1) Up to 60% Recycled Glass
2) Drop Shield protective base
3) Artist designed silicone sleeve
4) Loop or silicone flip spout top
5) Dishwasher safe, lid in top rack
6) Recyclable
7) 22 fl. oz./650 mL