Lara Tupper serves Eco Vessel Insulated Water Bottles nothing but love!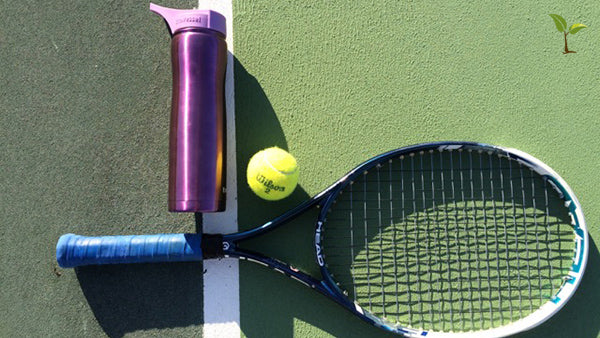 Lara Tupper serves Eco Vessel Insulated Water Bottles nothing but love!
Hiya, fellow foodies and health food lovers, or ones transiting to the better side! I am Lara Tupper and I am an active, energetic and live life to the fullest kind of girl. I am a lover of all kinds of sports but tennis is my passion. I am a junior tennis player who is ranked 3 in QLD and 15 in Australia for my age, which by the way is 16 years old.
I am also very fond of learning about nutrition and find in any spare time that I have, I am always wanting to learn how I can get the BEST out of foods and lifestyle in general.
Which brings me to my blog post … Have you ever used an Eco Vessel Insulated Water Bottle? I have … and let me tell you, I have used it EVERYDAY! It's the best addition to my busy lifestyle.
It has the greatest feature of keeping drinks hot and cold and that is a godsend when it comes to tennis matches. I am able to fill up my water bottle with ice cold, refreshing water and have it sit there while I play tennis in the scorching heat. It stays cold. Like, seriously sitting in the heat will not effect the temperature of my water, which usually always has to be cold because I am sweating 24/7 out on the tennis court no matter what the temperature! Haha.
The Eco Vessel Insulated Water Bottle is a fantastic addition to my lifestyle and just creates more convenience. I love it so much that I recommend this product to my friends and family and especially people I know with a busy lifestyle!
If you haven't got your hands on the new range of Eco Vessel Insulated water bottles do yourself a favour and check them out!
Thanks Raw Blend, Lara.