XMAS SALE 20% OFF Storewide code: XMAS20 | Free AU Shipping on orders over $99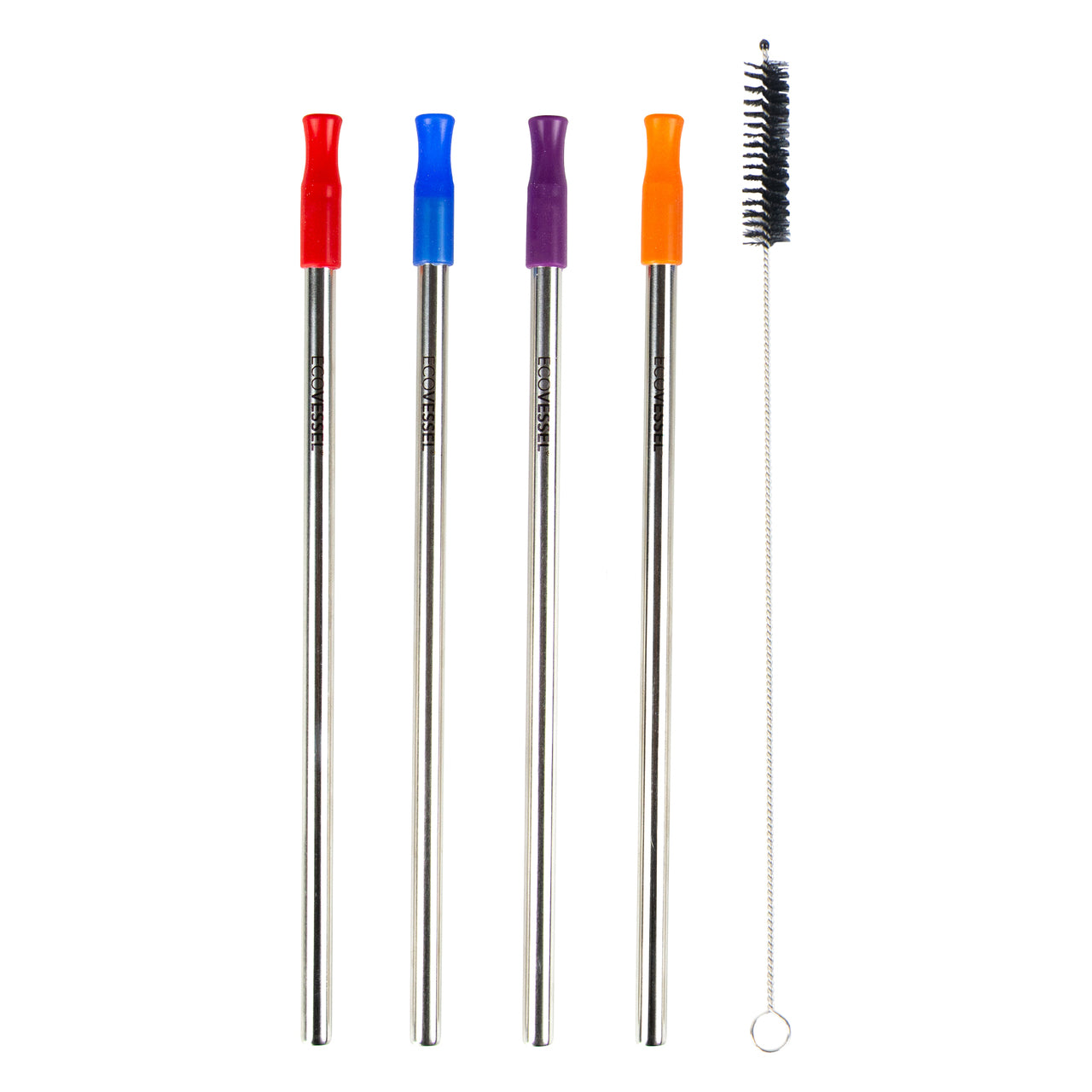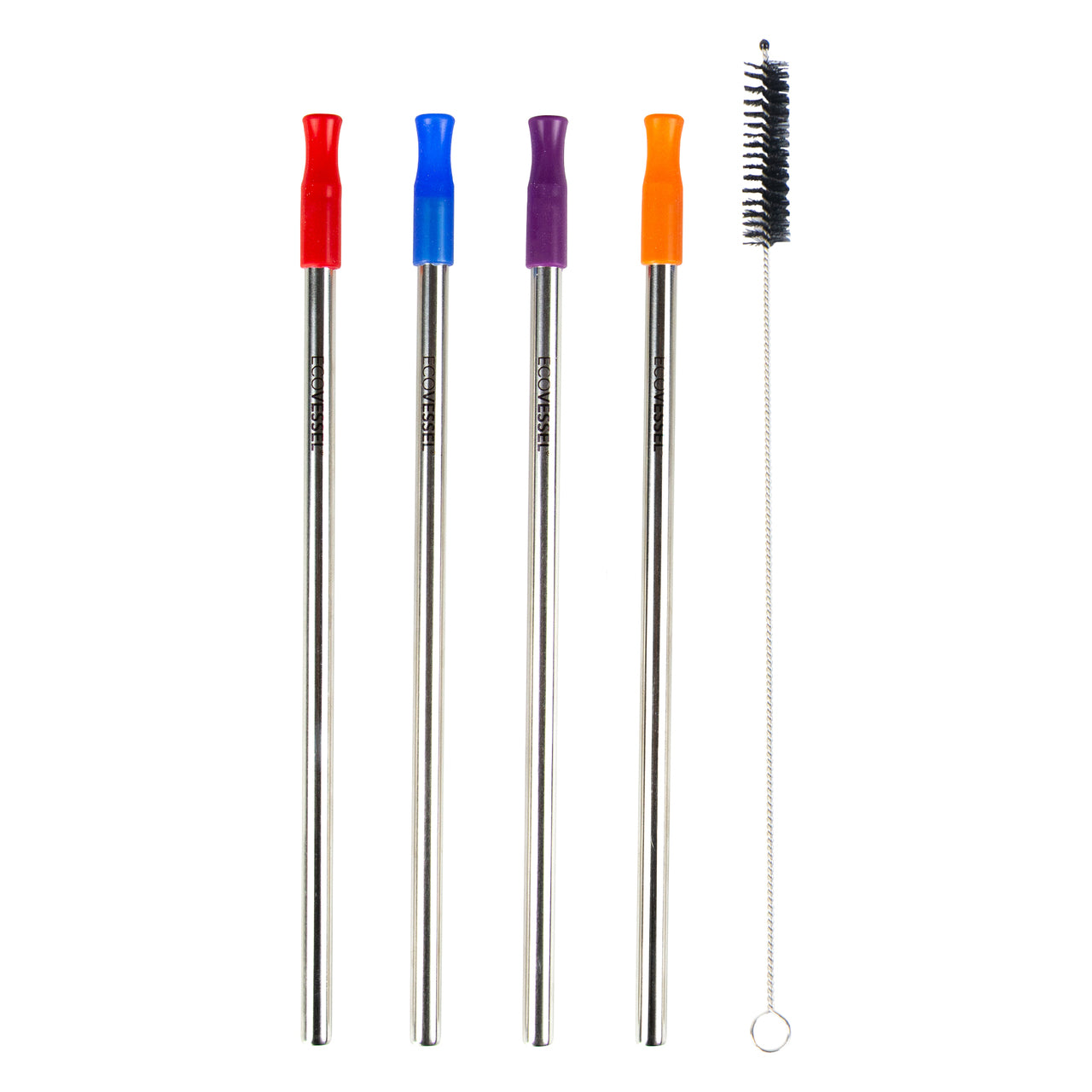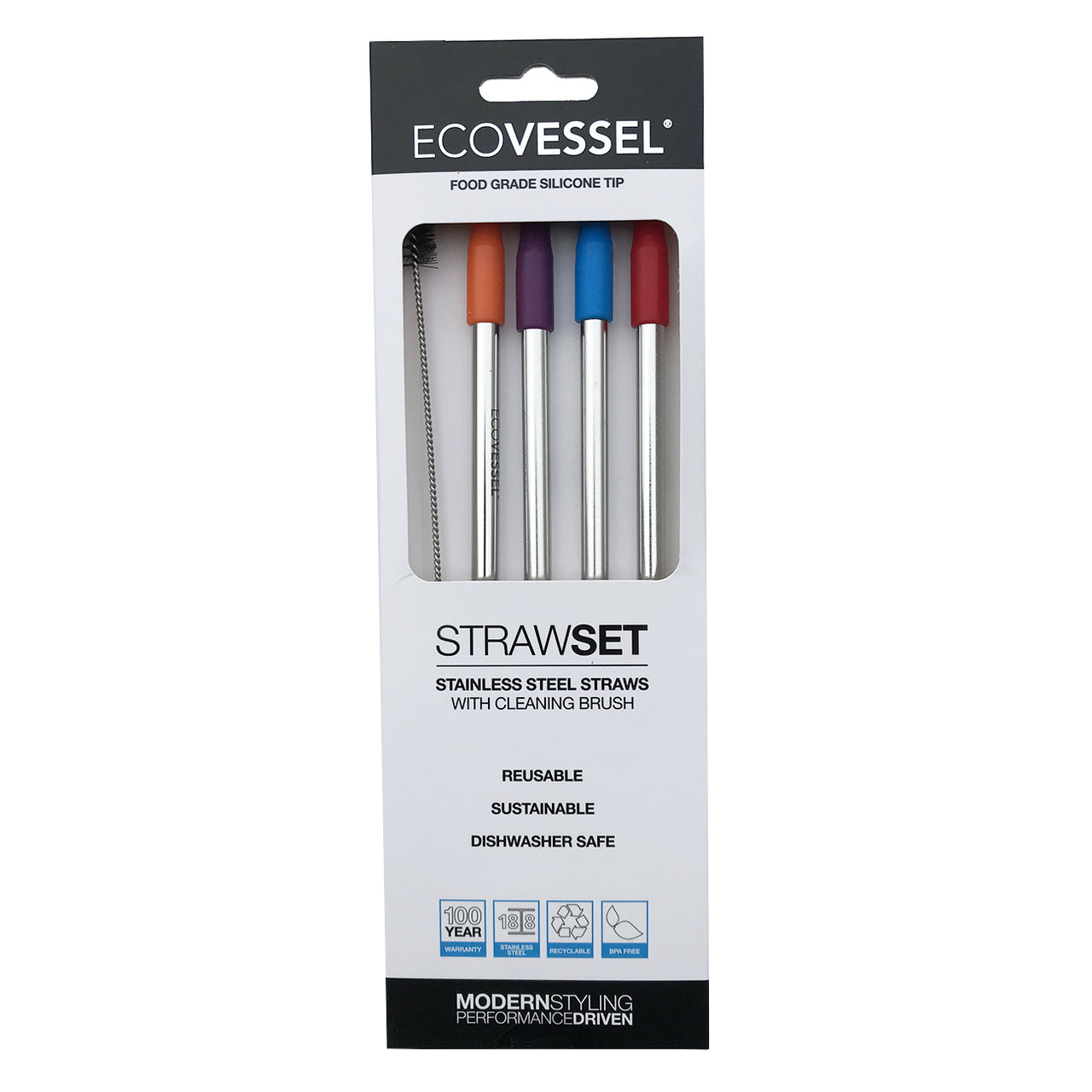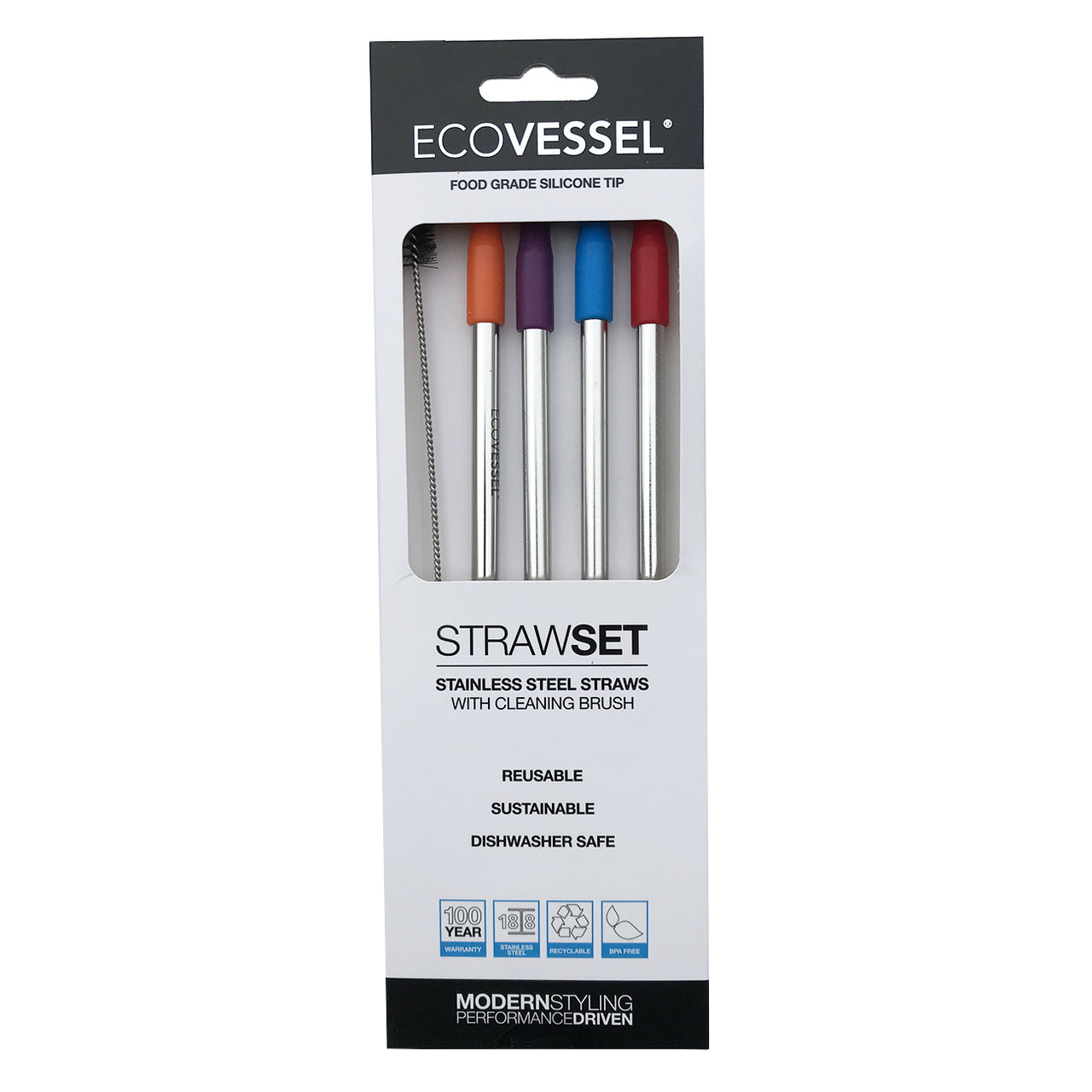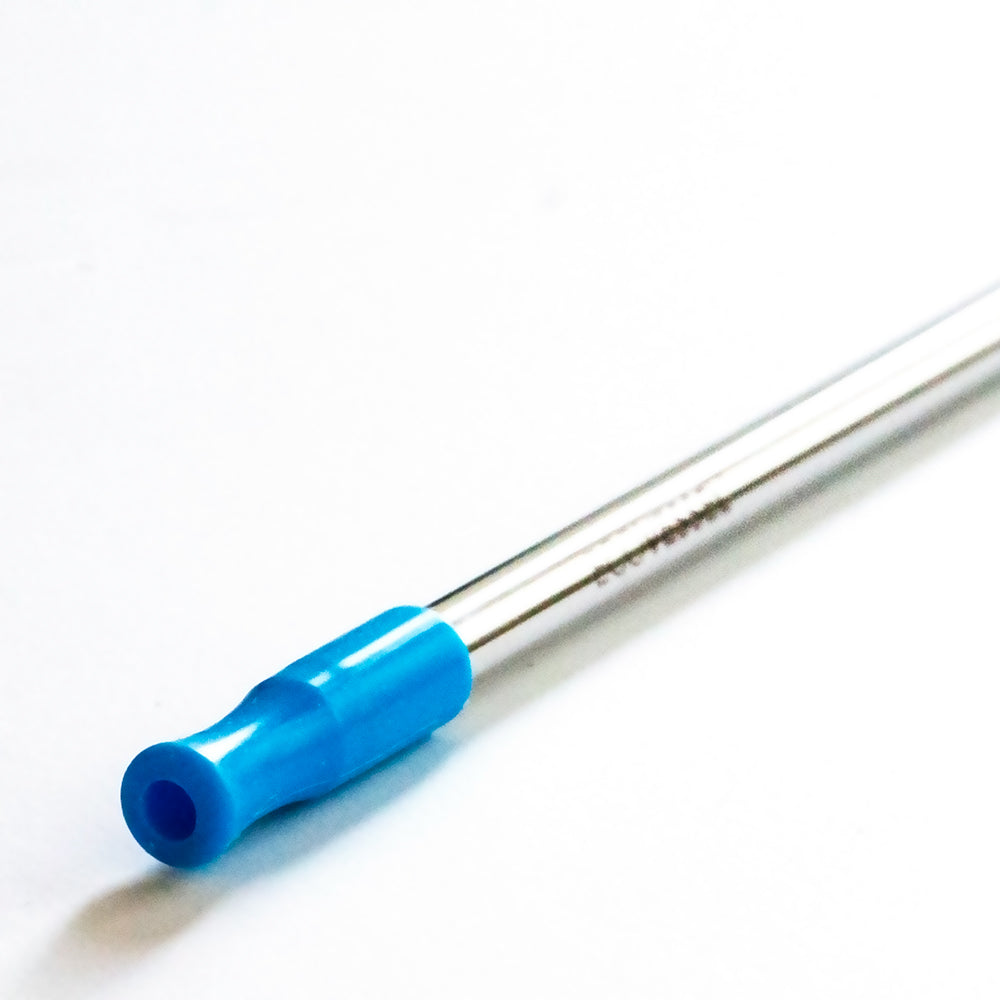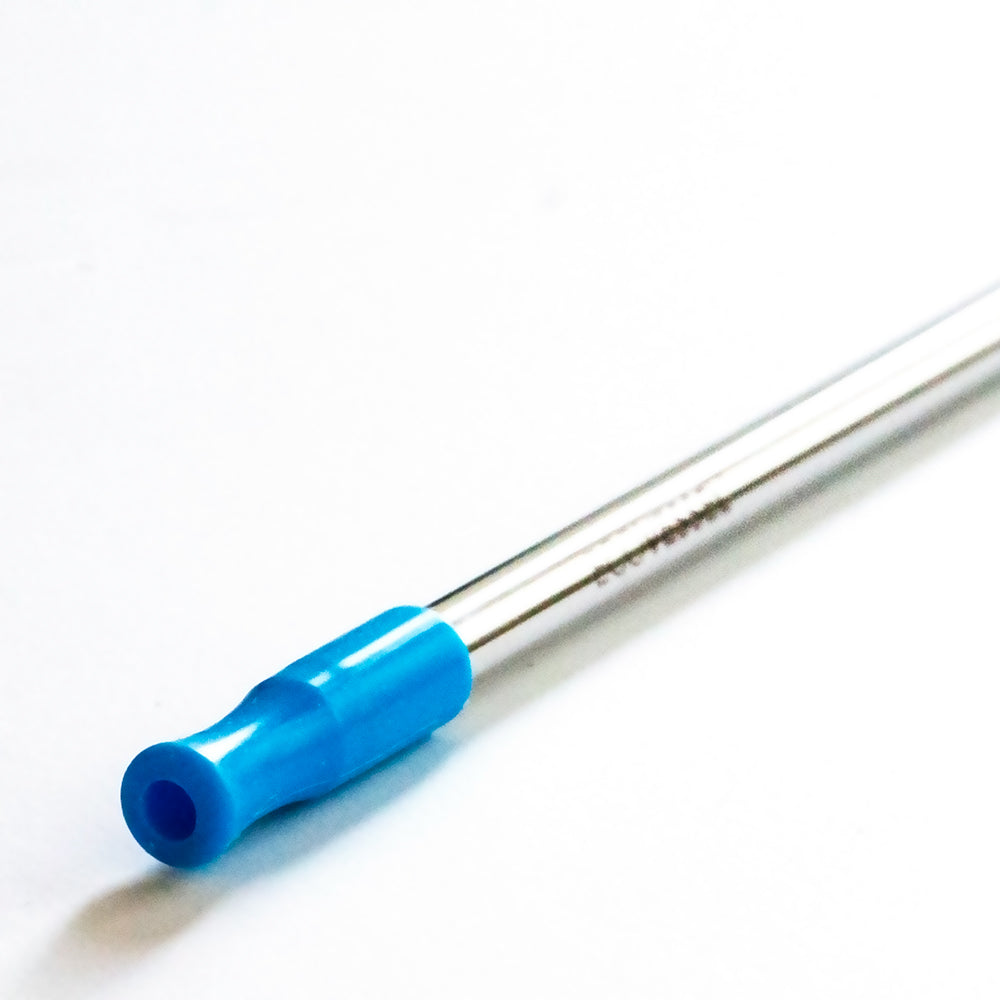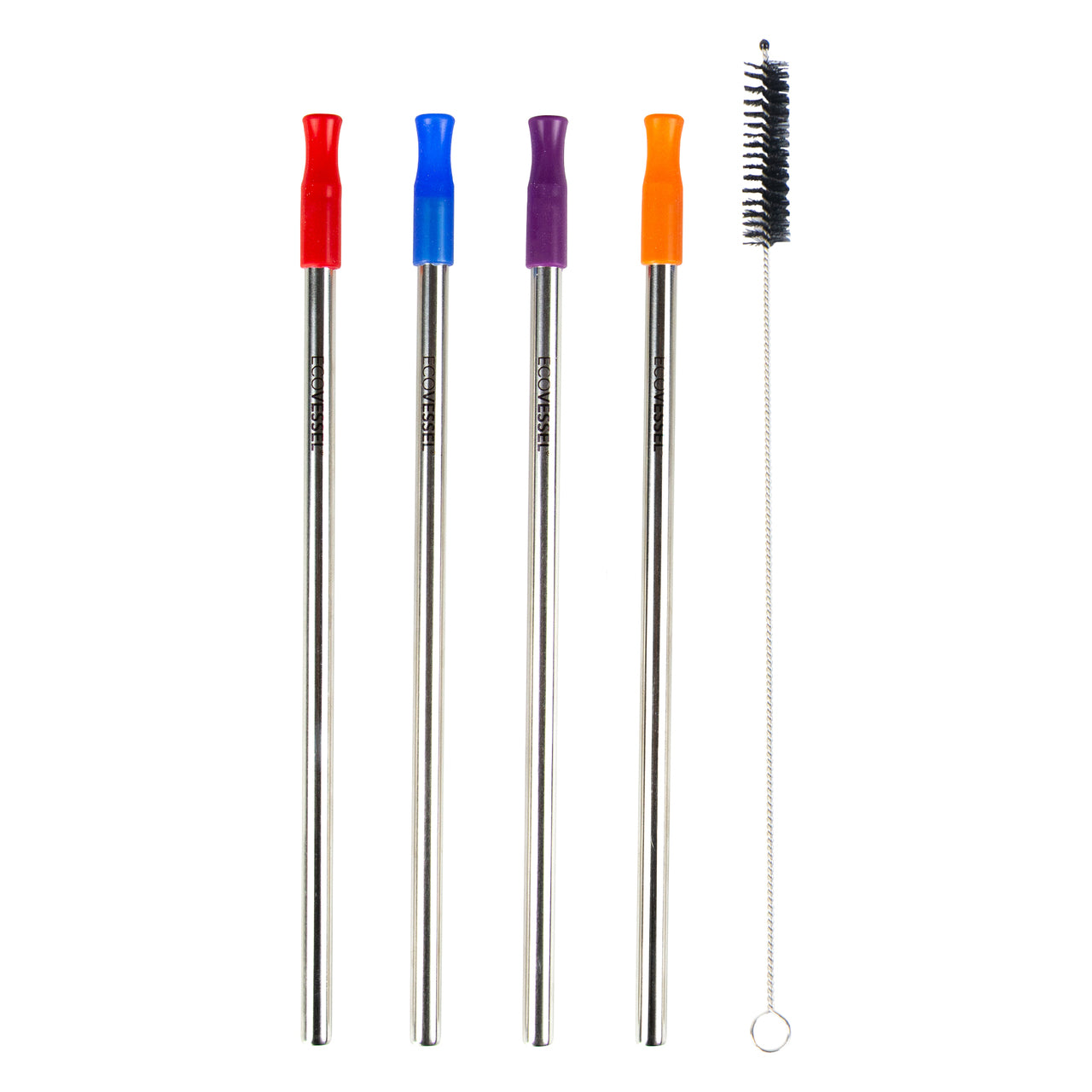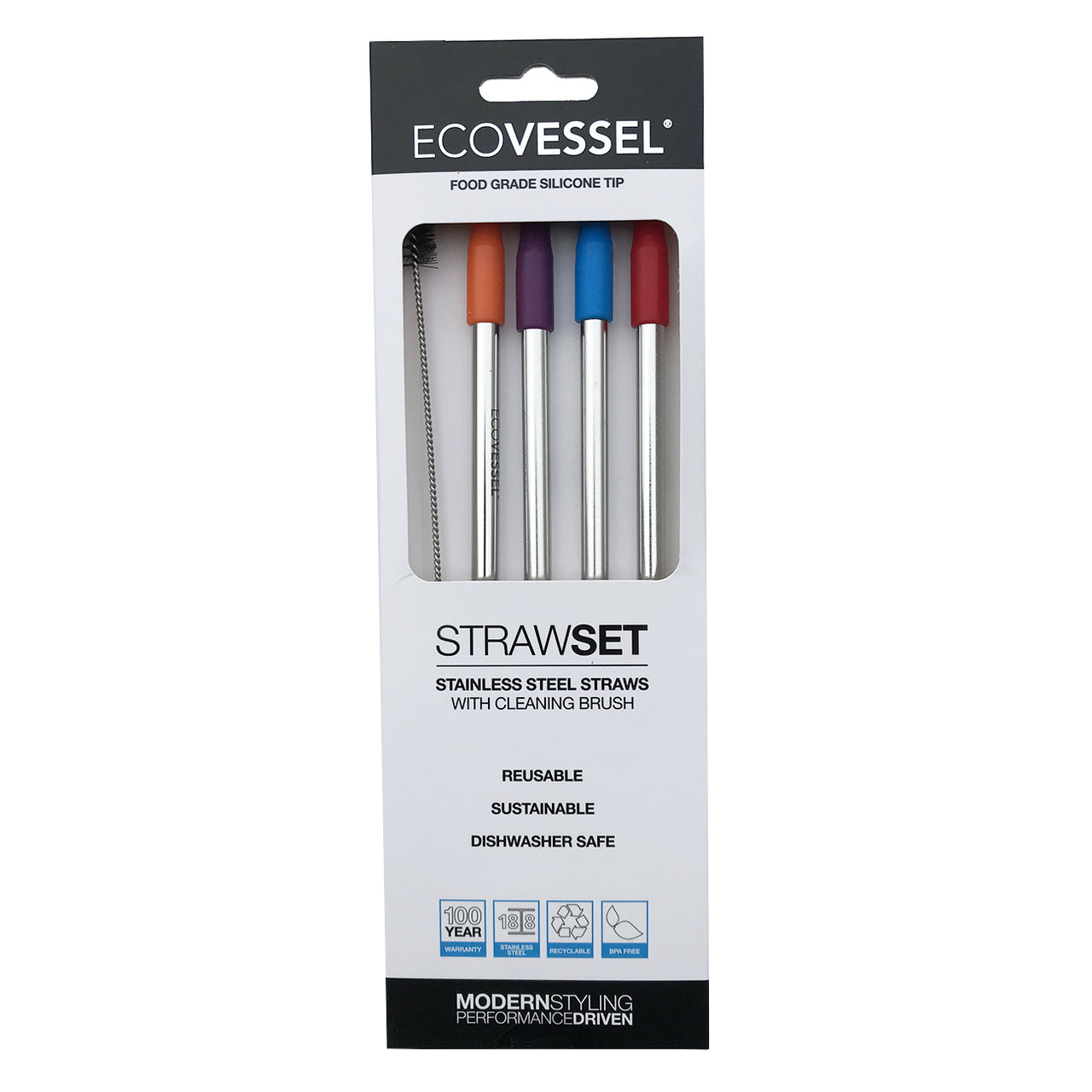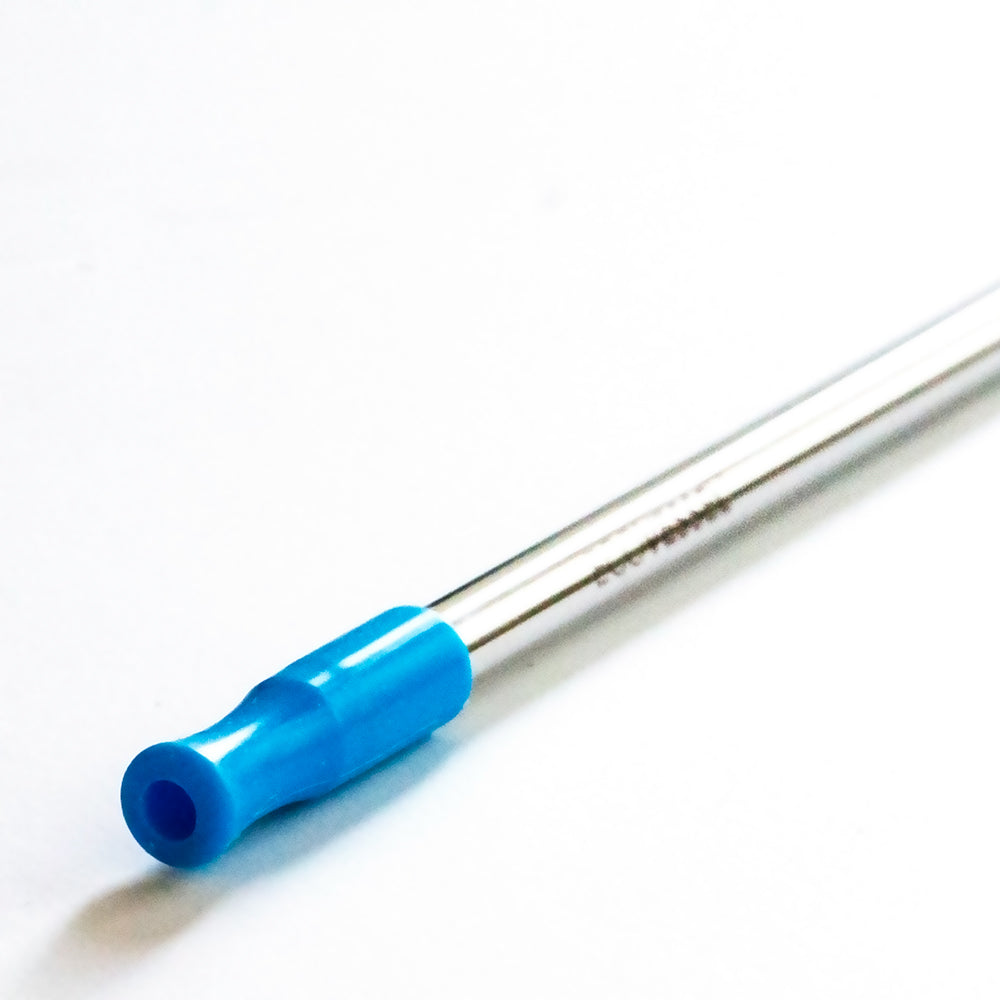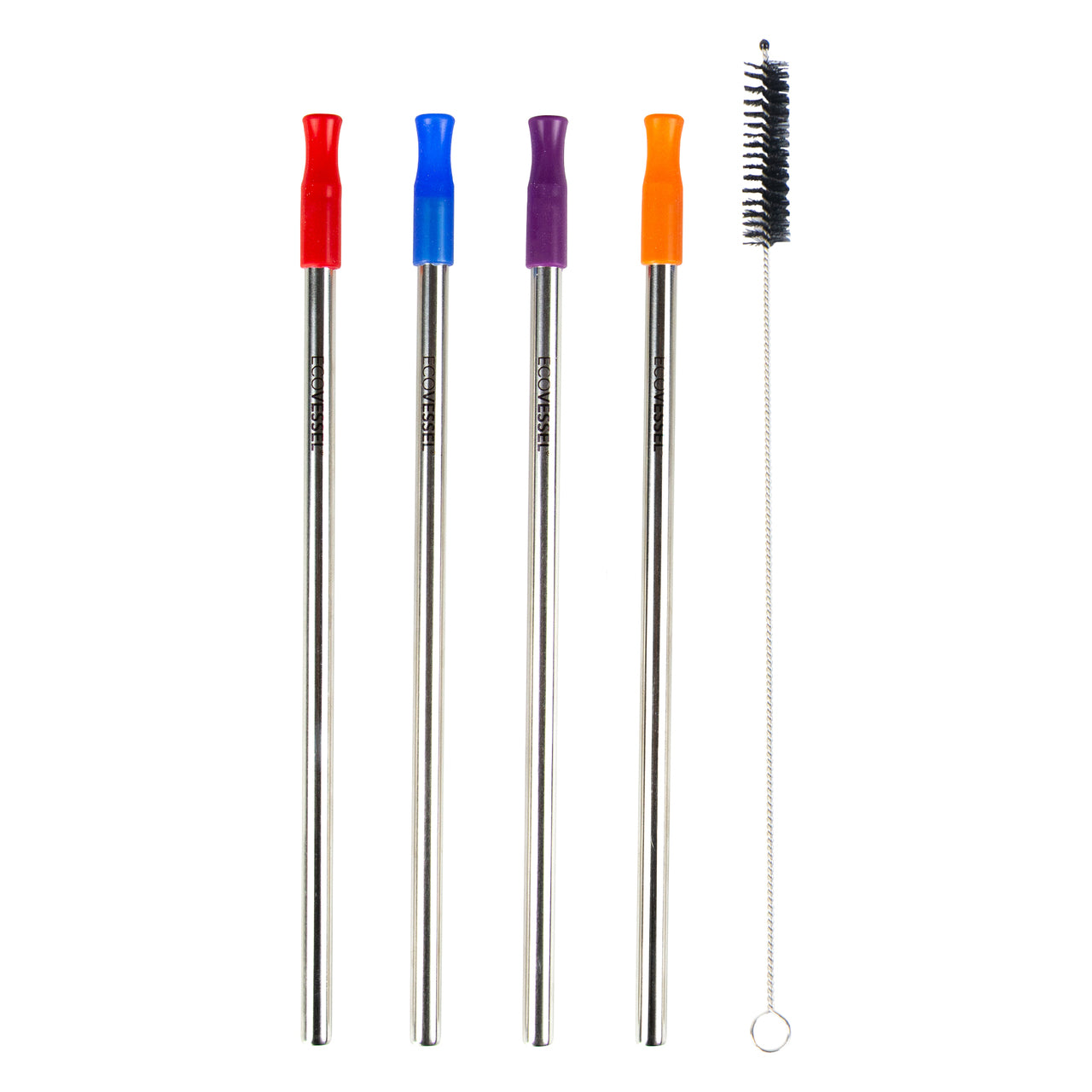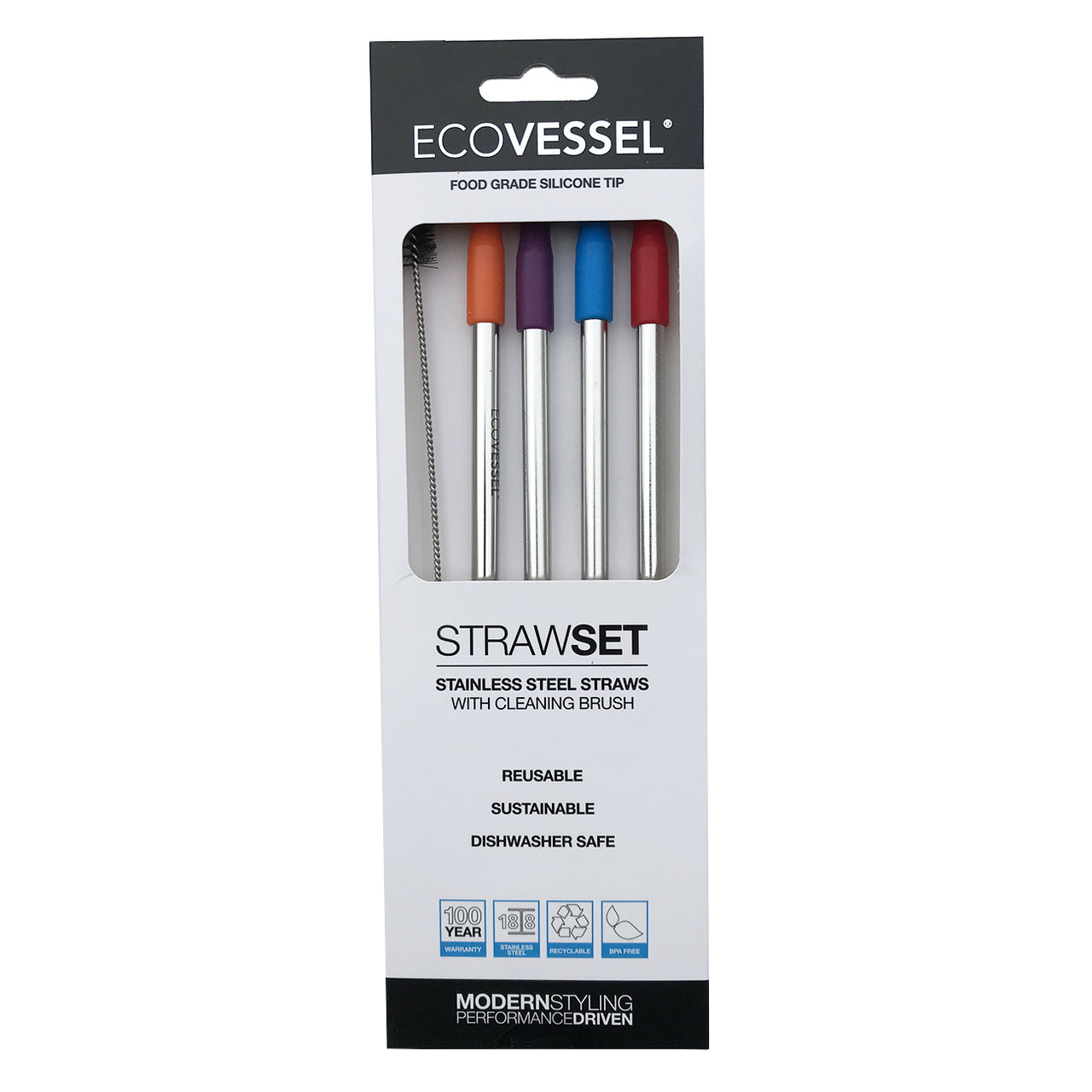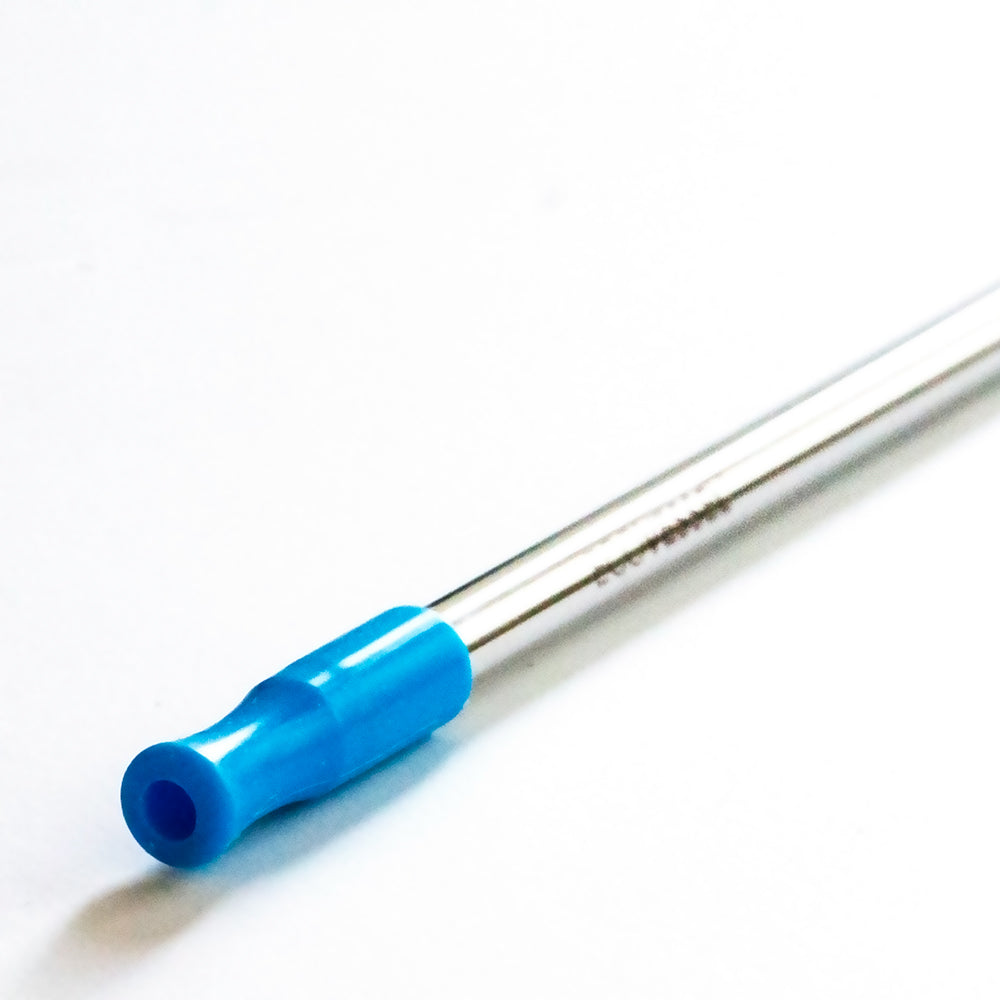 Stainless Steel Set of 4 Straws W- Silicone Tips & Cleaning Brush
10,000,000 plastic straws are used every single day in Australia.
Make the Switch from single-use plastic.
The EcoVessel stainless steel 4 pack reusable straw set with soft silicone tips are a great alternative to wasteful single-use plastic straws. Our straws are wide enough for smoothies and thicker beverages while being narrow enough to fit all of our tumbler lids.
The included straw cleaner will ensure your straws stay clean and the silicone tips are soft and colourful. Australians use 10 million drinking straws every day. To understand just how many straws 10 million really is, this would fill over 2.5 school buses with straws every day. The small size of the straws makes them harmful to the environment – they're too small to go through most recycling equipment, so most end up in the oceans which can poison or injure fish and marine animals. Tiny pieces, called microplastics, become food for fish which end up on our dinner plates. Choose reusable with our straw set and join us to #LeaveLess


Product Specifications
4 premium 18/8 stainless steel straws plus a cleaning brush
Food grade, removable silicone tips for comfortable sipping
Use with EcoVessel bottles, tumblers, or any drinkware
Wide straws with a straight design for easy cleaning
9" Long
Dishwasher safe
Not recommended for hot drinks
Lifetime warranty on manufacturing defects